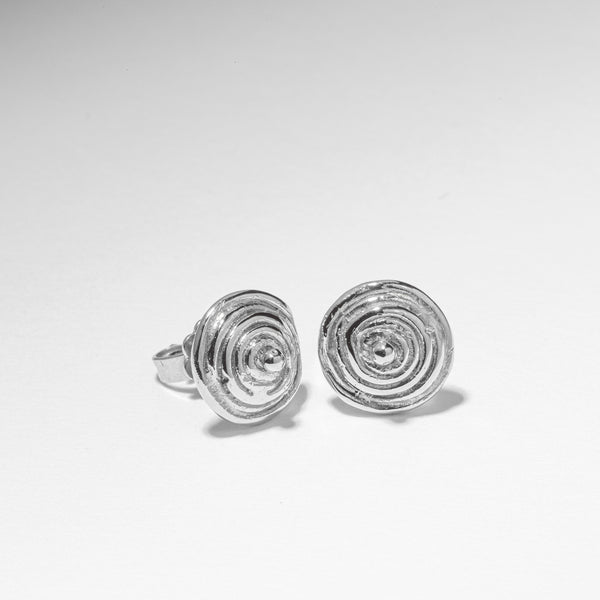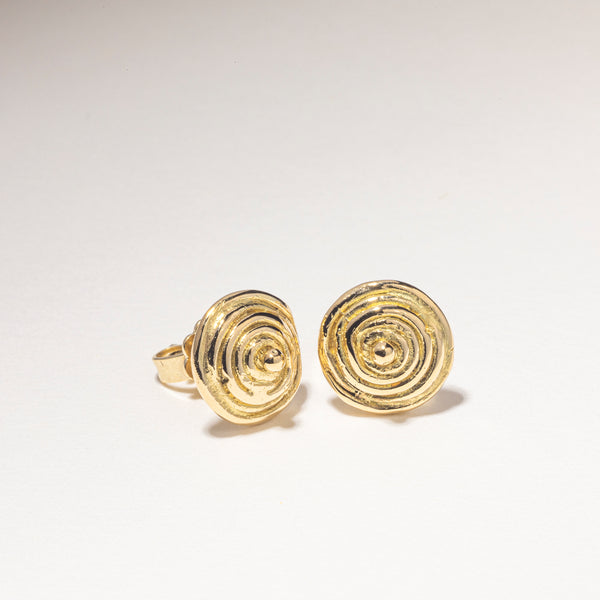 The Mini Zephyrus Earrings
In Greek mythology, Zephyrus was the west wind and bringer of light spring and early-summer breezes. It was known as the gentlest of the winds, the fructifying wind, the messenger of spring. The Ancient Greeks considered him more than just a wind god, he was also sent as the god of spring, who indicated an end to winter and the time when plants and flowers started to grow. 
The mini Zephyrus earrings are the smaller version of the Zephyrus earrings. They will remind you of new warmer days. Spring is the promise that everything can begin again, letting go and embracing something new.
The long winter has passed. There's freshness all around. Spring simply feels different. The energy has shifted, and we are beginning again. 
Silver 925 or 18k Yellow Gold
Coin diameter:  10 mm
Thickness: 1.5mm
Diamond in the middle: 1 mm 
This is a sample photo. Your earrings would be custom built just for you and will have unique variations from this photo. Please allow 3 weeks for delivery.