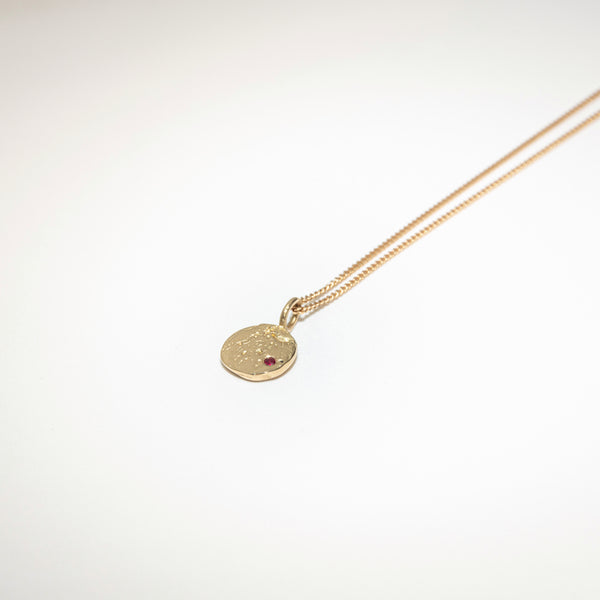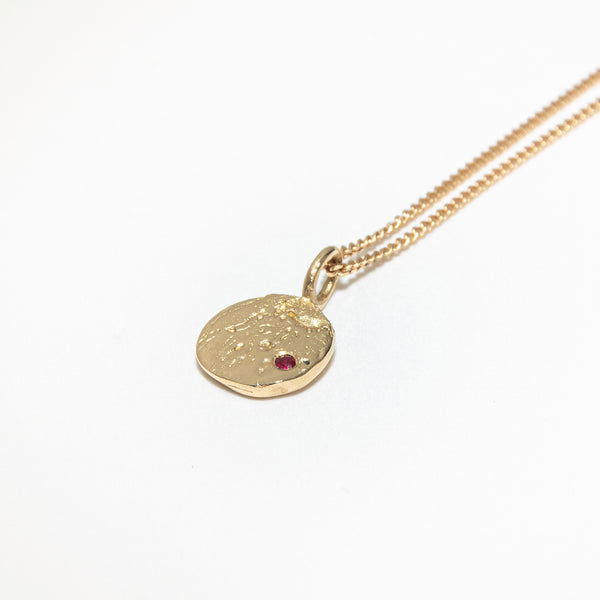 The Mini Apollon Necklace
In Greek mythology, Apollon was the son of Zeus 
and Leto
 and the twin of Artemis
. He was the god of prophecy, medicine, music, art, law, beauty, and wisdom. Later, he also became the god of the sun and light. Apollon is depicted as young, beardless, handsome and athletic.
A figure of Apollon was delicately engraved on the top part of the coin. I wanted to give to this piece a vintage look, like an old Greek coin or an antique engraving. You know, like the pieces you see in museums that make you dream, travel in time.
The Apollon coin is a tiny, delicate and light pendant - perfect to wear on a daily basis and to layer with other longer chains. A small ruby or sapphire was set on the coin. You will love it!
Silver 925
18k Yellow Gold
If in Gold : 1 mm Ruby
If in Silver: 1 mm Sapphire
Coin diameter: 9 mm
Thickness: 0.9 mm
Chain: 40 cm
This is a sample photo. Your necklace would be custom built just for you and will have unique variations from this photo. Please allow 3 weeks for delivery.