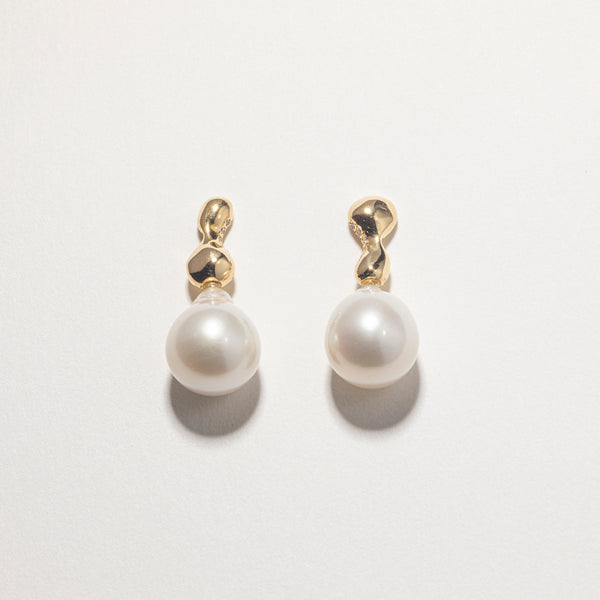 The Neso earrings
In Greek mythology, Neso was one of the Nereids, who are the fifty sea-nymphs daughters of the God of Sea Nereus. Neso means "
the island-goddess", the "Nereid of islands".
The Neso earrings have a watery texture and will remind you of the movement of the water. They look like two drops of water were about to fall. It has a lovely organic texture. These pearl earrings will add a touch of elegance and delicacy to your outfit. You can chose to have tiny diamonds set in the hollow parts of the drops.
Silver 925
Gold 18k
Diamonds: 1 mm diameter
Length of the earring: 25 mm / Length of the gold part : 13 mm
Thickness of the gold part: 4-6 mm / Thickness of the pearl : 11 mm
Freshwater baroque pearls
Please note that every baroque pearl is unique and will look different from the ones pictured here. If you would like to see the pearl that will be set on your pair of earrings, please email us.
Pearls shouldn't be worn while showering or swimming and should be taken care of delicately.
This is a sample photo. Your earrings would be custom built just for you and will have unique variations from this photo. Please allow 3 weeks for delivery.
---